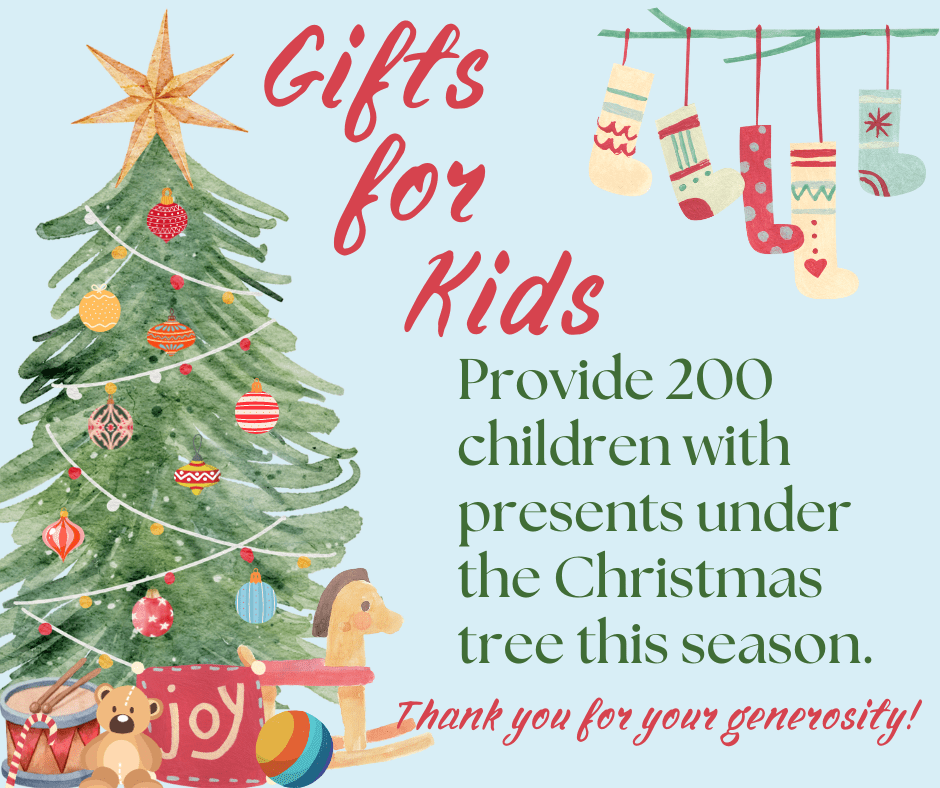 Our annual Gifts for Kids Drive provides 200 children with presents und the Christmas Tree. In a gesture of compassion, this drive collects gift cards for the families, which provides parents with the dignity and joy of shopping for their children's Christmas gifts.
Tags will be available for
pick up after all Masses the weekend of November 18-19

.
Gift cards with tags are due back to SJN by December 3rd.
If you have any questions, please contact Mary Kay Crain at crain3106@outlook.com.
Click below if you would rather donate to the Gifts for Kids fund: