Welcome to St. John Neumann's Children's Faith Formation Page!
Children's Faith Formation is St. John Neumann's religious education ministry for kindergarten through 5th grade. Registration is required to attend classes.
St. John Neumann children's faith formation classes for children from Kindergarten through 5th grade will meet in person during the 2022-2023 school year! Kindergarten – 5th grade classes will meet weekly on Sundays from 8:45 am – 10:00 am, Sundays from 10:45 am – 12:00 pm, and Tuesdays from 5:15 pm – 6:30 pm at St. John Neumann beginning on September 11, 2022 and running through April 16, 2023. Families with children from preschool through 5th grade are also invited to join our Family Program, which meets once per month with classes for parents and children on Saturdays from 9:00 – 10:30 am and family led catechesis during the other weeks of the school year.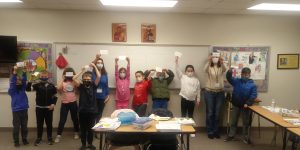 Registration for next year's programs opens on May 9, 2022 and closes on August 12, 2022. All registrations will be made through our online system, Realm.
You can register on Realm here.
For step-by-step instructions to register online, please click here.
Instructions to edit your registration can be found here.
Frequently Asked Questions for faith formation registration can be found here.
Please plan on registering early as classes fill up quickly! After August 12, all registrations must be done in-person at the Faith Formation Office for an increased fee. If you need financial assistance with your registration, qualify for free registration as a 2022-2023 faith formation catechist, or have any questions, please email REregistration@saintjn.org or call 703-860-6156.  We look forward to continuing to share the Catholic Faith with your family next school year!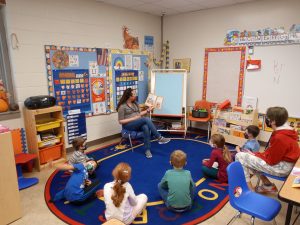 Volunteers are also needed to serve as catechists for next year to form the faith of our parish's young disciples! Volunteers are given all training and materials needed and receive free faith formation tuition for their children. If you are interested in volunteering, please complete our online interest form. Thank you for all your assistance in sharing our Faith with the parish's children!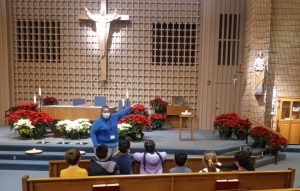 Do you have a child preparing to receive Baptism, First Reconciliation and First Eucharist or Confirmation? Visit the Sacramental Preparation page, or contact the Faith Formation Office at (703) 860-2815.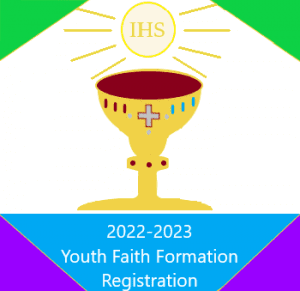 ---