LRSS Bible Study – Angels in the Bible

Parish Wide Bible Study – Angels in the Bible
Join other parishioners this Fall for a 6 -week study on the role of Angels and how they are sent to accomplish God's will. Using study materials from the premier Catholic Bible study program, Little Rock Scripture Study, we are able to get a fuller understanding of how to bring the joy of the Gospels into our daily lives.
All are welcome to join one of multiple small groups that meet at various times throughout the week. We are assuming these will be in-person meetings, but each group will decide at the first meeting if they prefer to meet in-person or by Zoom. See registration form for details. Tuition is $15 and scholarships are available.
Click here to register and Pay Online.
Click here to download registration form and pay by check in person
Registration is open until Monday, September 13. Contact Janet Broderick at broderickjmb@gmail.com or Michelle Lawrence runnergirl107@hotmail.com for questions.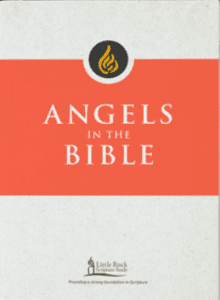 ——————————————————————————–
Grow spiritually and deepen your personal relationship with God through study, prayer, and reflection in weekly small group meetings, which include recorded presentations by noted Scripture scholars.
Multiple groups meet at various times throughout the week. You may choose the day and time that works best for you.
Two courses, with a study guide, are offered per year – one in the fall and another in the spring.
For additional information please contact Mickie Abatemarco at mabatermarco@saintjn.org.