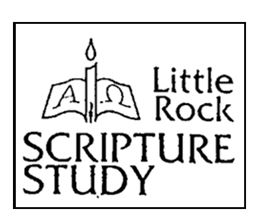 Grow spiritually and deepen your personal relationship with God through study, prayer, and reflection in weekly small group meetings, which include DVD  presentations by noted Scripture scholars.
Registration is now closed for Fall 2019.
Multiple groups meet at various times throughout the week.  You may choose the day and time that works best for you.
Two courses, with a study guide, are offered per year – one in the fall and another in the spring.
For additional information please contact Mickie Abatemarco at mabatemarco@saintjn.org