LRSS Bible Study – Pilgrim People
God's call sometimes leads and sometimes sends, and the destinations can be new and wondrous or even dark and dangerous. What makes the journey a pilgrimage is God's abiding companionship. Join other parishioners this Lent for a four-week study of major pilgrimages in Scripture —the journey of trust with Abraham and Sarah, the journey of freedom with Moses and the Hebrew people, the journey of exile and return with Israel, and the journey of discipleship with Jesus and his followers. Commentary, study and reflection questions, prayer, and access to online lectures are included.
Using study materials from the premier Catholic Bible study program, Little Rock Scripture Study, we can understand how to bring the joy of Scripture into our daily lives.
All are welcome to join one of the multiple small groups that meet at various times throughout the week beginning in late February/ early March. Groups will determine whether to meet in person, online via zoom, or hybrid. See the registration form for details.
Tuition is $15, and scholarships are available.
Registration
Register and pay online here
or Download the registration form.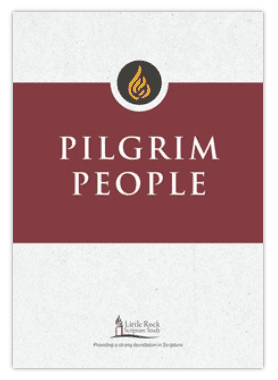 ——————————————————————————–
Grow spiritually and deepen your personal relationship with God through study, prayer, and reflection in weekly small group meetings, which include recorded presentations by noted Scripture scholars.
Multiple groups meet at various times throughout the week. You may choose the day and time that works best for you.
Two courses, with a study guide, are offered per year – one in the fall and another in the spring.
For additional information please contact Jean Lupinacci.