Knights of Columbus Family of Man Council #7566  is an organization of Catholic men and their families who support the SJN parish community.
They are dedicated to promoting the concepts of charity, unity, fraternity, and patriotism.
For further information please follow the link:  http://www.kofc7566.us/
***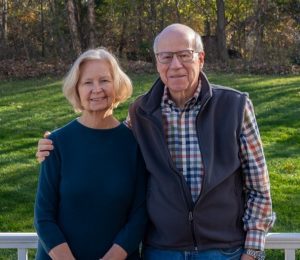 Knights of Columbus March Family of the Month: The Wise Family
Louis Wise's wife, Chris, has been a parishioner at SJN for ten years. Louis is a new Catholic. He converted to the faith at SJN in 2016, and became a Knight and joined the Family of Man Council in 2017.
We want to recognize Louis for providing technical support for our virtual Catholic Education Knights in February and March. He also recently produced an excellent video that will support our Council's recruiting efforts. Louis has been the invaluable coordinator of all of our Zoom business meetings and socials for the past year and been a key contributor to the continued viability of our Council in challenging times.
Louis and Chris are active parishioners and participate in Bible studies, including the Little Rock Scripture Study program. When our Council added the Rosary to our monthly virtual activities, Chris provided materials from her prayer group to help us get started. She also serves the parish as a Eucharistic Minister.