Middle School Faith Formation
Rooted is the Middle School Faith Formation program at St. John Neumann parish. Rooted takes a different approach to Faith Formation and consists of a series of sessions which follow a retreat model focused on provided an engaging and meaningful experience. The 2019/2020 year will consist of seven two-and-a-half-hour sessions and two longer "retreat" days. Through these sessions, sixth, seventh, and eighth graders participate in learning, fellowship, service, prayer, and fun; with a focus on becoming more ROOTED in their Catholic faith.
Please contact Angela Davis (adavis@saintjn.org) if you have any questions.
Looking for information regarding Branching Out (SJN's Middle School Youth Ministry)? – CLICK HERE!
Looking for information regarding Teen Confirmation at SJN? – CLICK HERE!
---
This website is currently under construction. See below for some information but be aware that more will be added in the next few days. Thank you for your patience.
---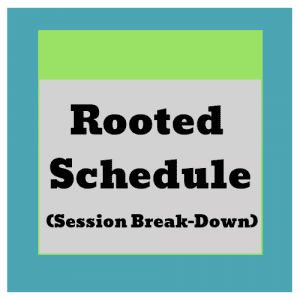 Check out a list of dates and times for each of the Rooted session options for the 2019/2020 year.