---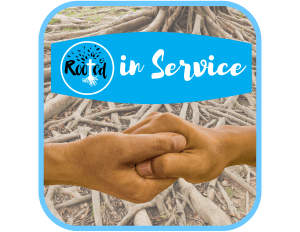 ---
The Rooted program (6th-8th Grade Faith Formation at St. John Neumann Church) works together each year to provide 40,000 meals to the hungry and we need your support!
First, we would like to thank all of you who supported these efforts in the past.
2019 – In March of 2019, we were able to pack over 40,000 meals, meet our goal of raising $10,000, and to even provide Cross Catholic with a bit extra to support additional meals and shipping costs (see below for pictures).
2020 – Most of our fundraising and our food packing event scheduled for March 2020 had to be canceled due to the current public health concerns. Fortunately, due to the amazing support of our community, we were still able to donate $5,000 to Cross Catholic which will provide about 20,000 meals to those in need (see below for an article with more details).
2021 – Though we will not be able to do the food packing we hoped to do in March, we still plan to assist Cross Catholic and the communities they serve through their Box of Joy program. Funds collected here will assist greatly in those efforts. We have many other ideas for service we'd like to engage in in 2021!
---