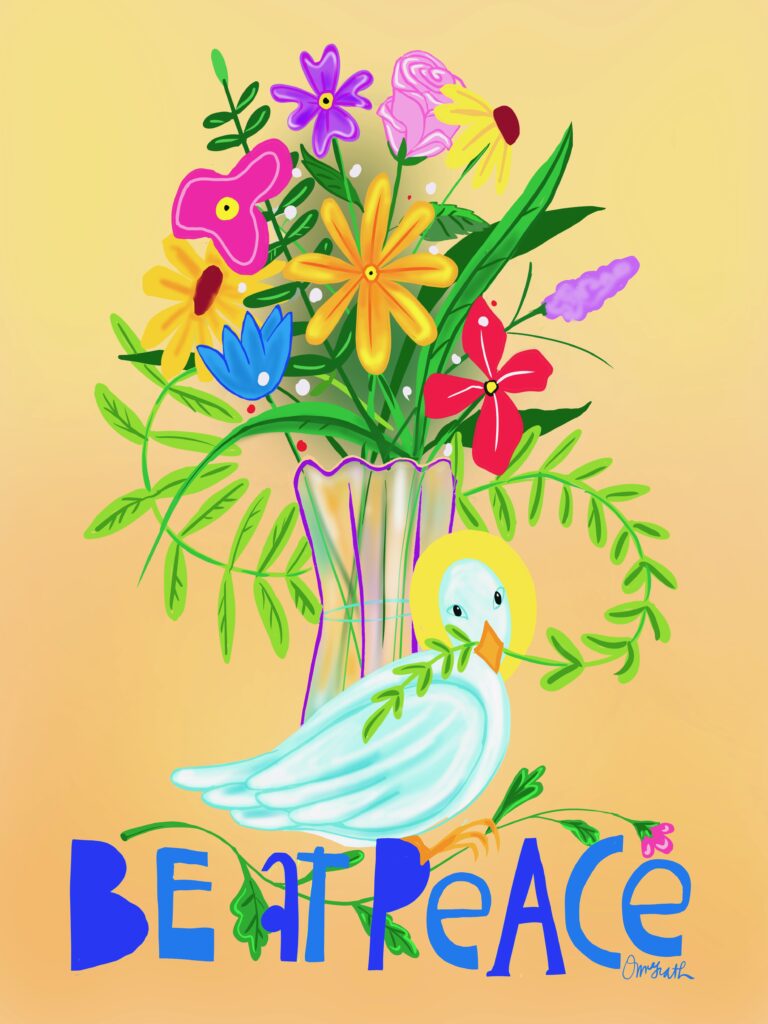 Salesian Spirituality is a way of living the Gospel as learned, lived, and shared by St. Francis de Sales (1567 – 1622) and St. Jane de Chantal (1572 – 1641). The first disciples of it were the Sisters of the Visitation of Holy Mary, a community of contemplative women established by these two saints in 1610. Their vision continues today, lived by people of all walks, states, and stages of life.
One cannot hope to adequately plumb the depths of this spirituality, but you can read some of the more salient attributes of Salesian spirituality.
Want to deepen your understanding of Salesian Spirituality? We offer a variety of opportunities to learn and grow with others in the Salesian Spirituality.
2023-2024 Salesian Activities and Events
17th Annual Fall Salesian Retreat: November 4, 2023
"Three Keys to Peace"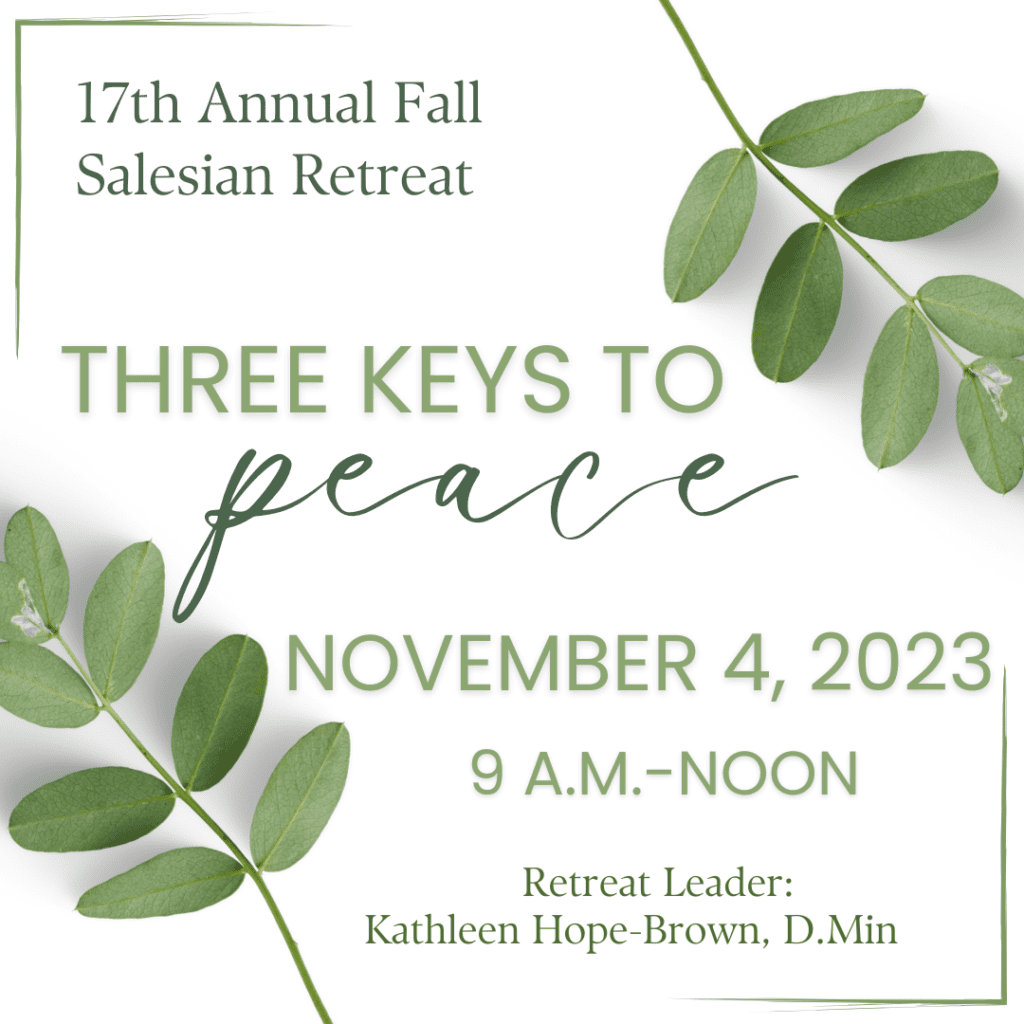 Please join us at St. John Neumann on Saturday, November 4 for our 17th Annual Fall Salesian Retreat, "Three Keys to Peace."
The retreat will begin at 9 a.m. with a continental breakfast in the Brown-McCarthy Auditorium, and the program will be held from 10 a.m. until noon.
Kathleen Hope-Brown, D.Min, Director of Spiritual Care Services at the St. Luke Institute in Silver Spring, MD, will lead our retreat.
Inner peace has become more difficult to find over the past few years. Political turmoil, the isolation of the pandemic, natural disasters, and economic worries have left most of us unsettled. What are the keys to restoring inner peace? The spirituality of St. Francis de Sales offers three that we will explore–prayer, simplicity, and friendship.
Registration for 2023 Fall Salesian Retreat, November 4
Monthly Presentations
October 11, 2023

"Francis de Sales: Patron Saint of Optimism"
This program will provide a foundation for DeSales' optimistic theology in contrast with other perspectives that were prevalent in his day. His relevance in today's context will be underscored.
November 8, 2023

"Many Ways to Pray: A Salesian Perspective"
This program will begin with participants' experience/practice of prayer and will consider the variety of practices that can enhance/broaden the experience of prayer.
December 13, 2023

"Hindrances to Holiness: Pest Management in the Salesian Tradition"
This program will consider the Salesian approach to managing the day-to-day experiences that can complicate one's efforts at "Living Jesus" in the state/stage of life in which one finds oneself.

All presentations will be held in the Brown-McCarthy Auditorium and begin at 7 p.m.
Please register for one or more presentation using this form.
Registration for 2023 Salesian Spirituality Monthly Presentations
Salesian Classes
Fall 2023 4-Week Series: "Francis de Sales: Living a Gentle Life in a Violent Time"
Class Time Options: Tuesdays at 10 a.m. or Wednesdays at 7 p.m.
Dates: September 12/13, September 19/20, September 26/27, October 3/4
Led by Fr. Don Heet, OSFS, this course will explore how Francis responded to the violence of his time (late 16th Century/early 17th century) and how his example can help us live peacefully in our turbulent times.
Winter 2024 Series: TBD
Dates

: February 6/7, February 13/14, February 20/21, February 27/28
Spring 2024 Series: TBD
Dates

: April 9/10, April 16/17, April 23/24, April 30/May 1