Join us for a Scripture Discussion!
THE ROAD TO EMMAUS
"Were not our hearts burning [within us] while he spoke to us on the way and opened the scriptures to us?"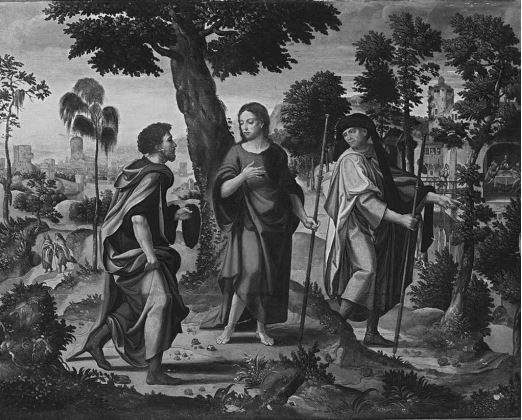 Do you want to get more out of the Sunday Liturgy of the Word?
Would you like to learn more about the weekly Scriptures in a low-key, small group discussion with other parishioners?
Then RTE- Road to Emmaus is for you!
RTE provides background information and study/discussion questions on the Sunday readings during the week leading up to the weekend liturgy. The following Monday morning we gather for small group discussion, listen to a few summary remarks and enjoy fellowship. Join us!
10:00 AM Mondays in Conference Room
For more information, send an email to saintjnrte@gmail.com or call John at (703) 273-7112.