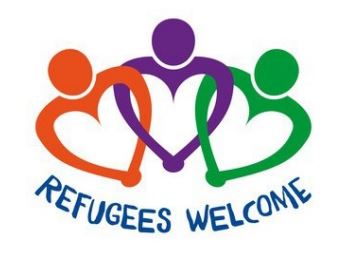 Let all guests who arrive be received like Christ, for He is going to say, "I came as a guest and you received me."
-Rule of St. Benedict
Our Mission:
To welcome, support, and assist migrants and refugees in association with Catholic charities.  To help new arrivals, our client partners,  become self-sufficient and part of the local community.
Opportunities with Welcome the Stranger:
Saint John Neumann Welcome the Stranger Ministry is established with the goal of supporting client or client families in our area synergistically with Catholic Charities. We will work with client partners to encourage self-sufficiency as they become a part of our local community.
Our ministry will focus on creating awareness, welcoming, social activities, being partners, working with housing and supply needs, transportation, employment, education support and tutoring, and support to Catholic charities.
Volunteer Focus Opportunities:
Parish Connect:  Raise awareness & inspire participation.
Social Activites:  Organize fun & supportive activities.
Parish Partners:  To mentor and companion with client or client family partners.
Housing Supplies:  Coordinate an online household goods donation list for the parish.
Transportation:  Take client partners to appointments, to coach public transportation skills.
Employment:  Assist our client partners in finding basic employment and/or employment in their skill area.
Education:  Assist our client partners with the Student Achievement Project, special education, tutoring, certificate programs, and community college.
Contact Information:
To join our ministry:  John White at sjnwelcome@gmail.com or (703) 273-7112.
For Catholic charities:  Gregory McKinney at gmckinney@ccda.net or (703) 258-5084.
Staff contact:  JoAnn Duggan, Director of Outreach at jduggan@saintjn.org or (703) 860-6149.