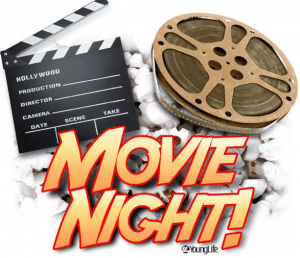 Watch the bulletin for our monthly (January-October) first Friday movie nights.
 We alternate between flicks for families and those appropriate for adults.
Children enjoy ice cream during the family movie nights and we serve wine and cheese for the adult evenings.
 All are welcome.
We have food, fun, and fellowship.  No charge.  Come make a new friend!
The next movie night will be for adults and will take place on Friday, October 4.