Welcome to communicating with our St. John Neumann parish family! Our bulletin is a great way to promote all the events and activities in our vibrant church. In order to work together, it is important that the Bulletin Submission Request form be used for all bulletin content requests. This will promote better communication all around SJN.
Just a few guidelines before completing the Bulletin Submission Request.
Deadlines
Due to necessary printing and shipping times, a completed "Bulletin Submission Request" must be received no later than NOON on the Thursday that is TEN DAYS prior to the bulletin date you are requesting.
Refer to the calendar as an example, and please note that holidays do alter this schedule. Any changes will be noted here.
Editing
Copy is edited for consistency to our nomenclature, format, and tone. Text also may need to be edited for space.
Images
Graphics can be uploaded on the form below. Please use .png or .jpg formats. Due to space, we cannot include flyers. Please submit images that will print well. If you do not include a graphic, one may be selected to accompany your submission.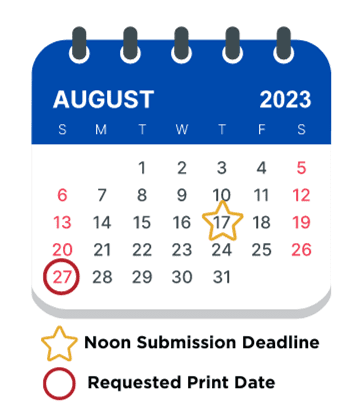 SJN Bulletin Submission Request
"*" indicates required fields
The bulletin is a great way to communicate within our SJN community, but it is not the only way. If you would like to promote your event on our website, social media, or on the Narthex marquee, please contact Elizabeth Wright, Communications Manager, at ewright@saintjn.org. If you need any help with the communications process, please reach out, and we will work together.