"I am my brother's and sister's keeper." Genesis 4:9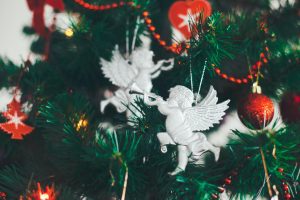 The Angel Gifts Drive is for the children at the Laurel Learning Center. Run by Cornerstones, the Laurel Learning Center provides affordable childcare for children from diverse cultural and socioeconomic backgrounds with working parents.
This is a great way to act out Catholic Social Teaching supporting our community and putting the needs of the poor and vulnerable first.
Because of COVID-19, this year, children will receive gift cards instead of physical gifts. The deadline to fulfill gift commitments is Dec 6.
How can I participate?
To support the Angel Gifts Drive, sign up to support a particular child.
How do I fulfill my commitment to a particular child?
You have two ways to fulfill your commitment:
Bring the designated gift card to the parish office during business hours. Please include the child's name and gift number from SignUpGenius.
Drop off your designated gift card or the financial equivalent in the collection basket at Mass. Please write "Angel Gifts Drive" and the child's name and gift number on an envelope or in the memo line for a check.
Questions about the Angel Gifts Drive? Contact Maura Burke or Joe Burke.