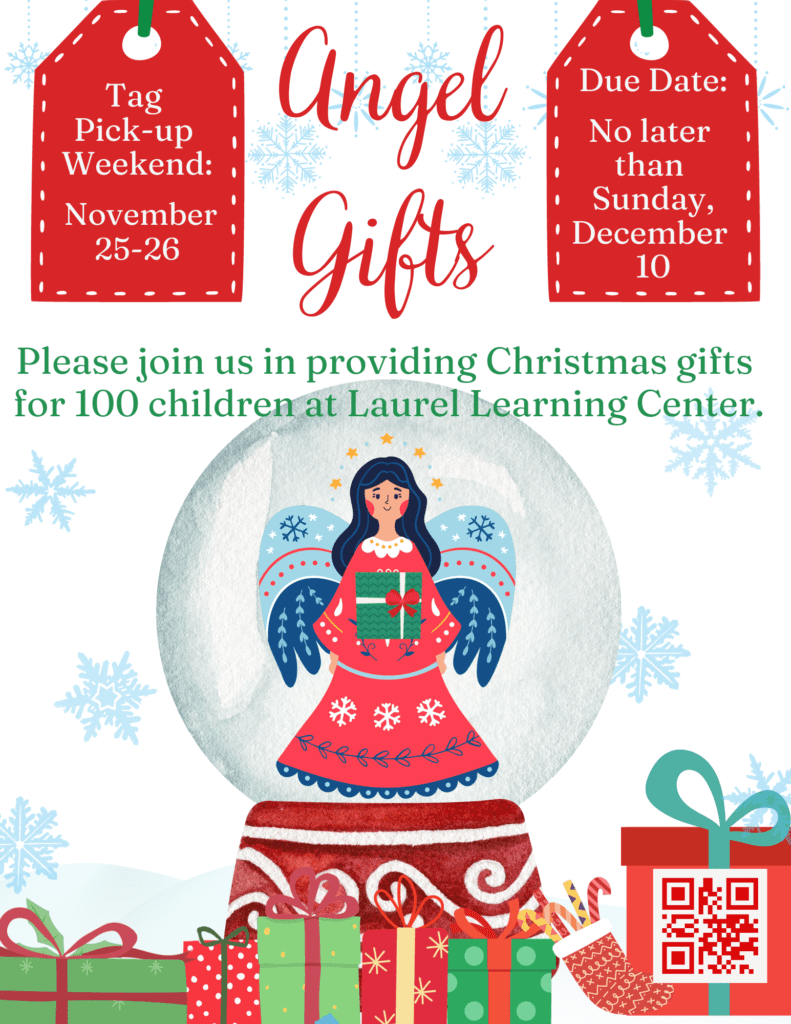 Angel Gifts
Tag Pick-Up Weekend: November 25-26
Due Date: No Later Than Sunday, December 10
The Angel Gifts Program provides Christmas gifts for 100 children at Laurel Learning Center, which is run by Cornerstones.
Tags will be available for pick up after all Masses the weekend of November 25-26.
Please return the wrapped gifts WITH THE TAG ATTACHED to SJN by Sunday, December 10.
Questions about the Angel Gifts Drive? Contact Maura Burke.
THANK YOU FOR SUPPORTING ANGEL GIFTS! 🎁