The Shelter Meals Program was formed during the unusual times of the coronavirus pandemic when we realized that we needed novel solutions to provide food to our local brothers and sisters in need. Our solutions have expanded since the spring of 2020. Our parish ministry now provides meals through three programs – all supported by parishioners.
| | | | |
| --- | --- | --- | --- |
| Program | When | Who makes the meal | Where the meal is delivered |
| Embry Rucker Shelter | 2nd Monday of each month | Parishioners like you! | Hot dinner is prepared for 75 clients, who rely on the shelter in Reston for their evening meal. |
| FACETS Hot Meals | 1st Thursday of even months | KofC and Boy Scouts, packed by Shelter Meals Volunteers | Hot dinners is served from a van to 150 – 200 walk-up clients near Fairfax Circle. |
| Lamb Center Breakfast | 5th Saturdays | Parishioners like you! | Hot breakfast is prepared and served to 60 clients at the drop-in center in Fairfax. |

Embry Rucker Shelter: 75 homecooked meals are prepared and delivered once a month by parishioners.
Embry Rucker Shelter
Parishioners from the pews and from some of the parish ministries are preparing casseroles, sides and desserts for delivery to the Embry Rucker Shelter every month. We provide the menu, the recipes, foil pans and a sign-up genius list for a seamless monthly meal delivery, and we now have permission to serve the meal to the guests as well.
During the pandemic we were honored to partner with Lucia's in Fox Mill and Santini's in Reston as they prepared and delivered the monthly dinners at greatly reduced costs. Please visit these local restaurants and enjoy a meal, and thank them for being a part of our parish's Shelter Meals Program.
Thank you to Our Restaurant Partners During the Pandemic!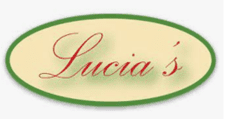 in Fox Mill Shopping Center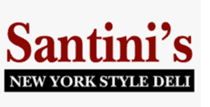 On Baron Cameron Road near Home Depot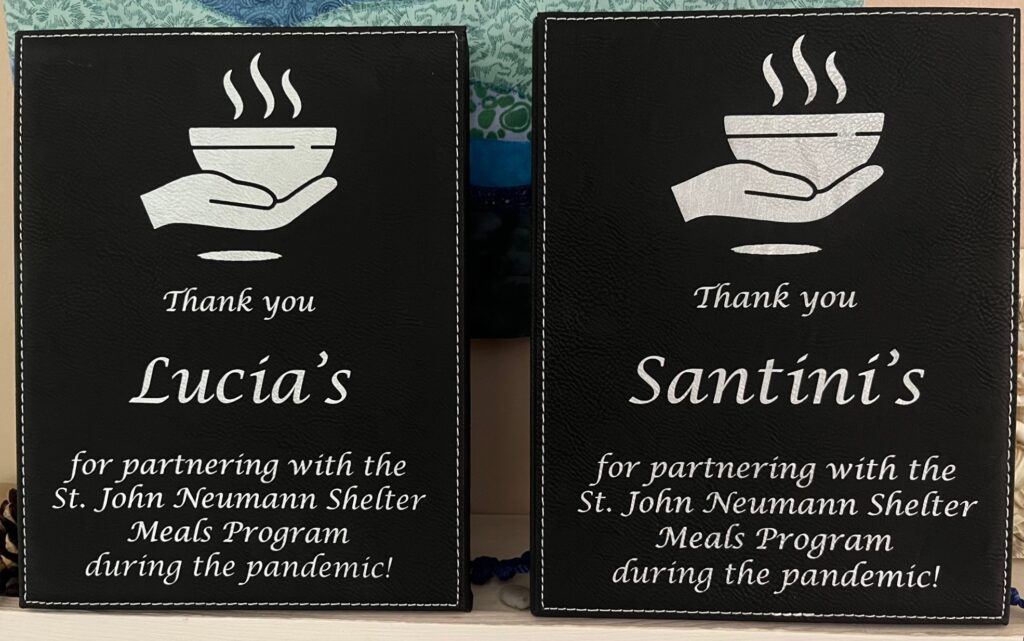 Facets Hot Meal Program
We are pleased to be partnering with the Knights of Columbus (Family of Man Council) as they take over the cooking of the hot meals for the FACETS Program administered by Fairfax County. Members of SJN's Boy Scout Troop 124, under the guidance of Mary Beth Morrow, bake and freeze cookies for dessert. A team of volunteers efficiently packs the meal items into individual serving trays. Another team transports the hot meals to two locations in Fairfax and distributes them one by one to clients who walk up to the van. The most common response is "Thank you and God bless you!"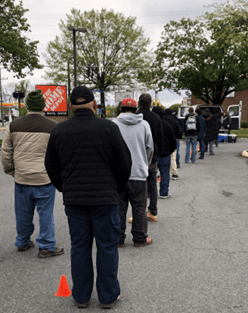 Hot Meal Program: 200 hot, nutritious dinners prepared by KOC are packaged, delivered and distributed by the Shelter Meals Ministry to waiting clients at two places in Fairfax.
Lamb Center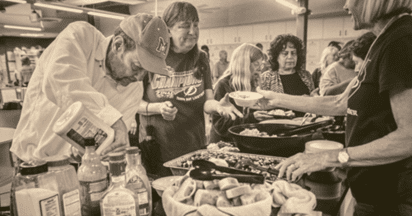 Hot breakfasts are made and served to 60 guests at the Lamb Center.
Parishioners also bring and serve a hot breakfast at the Lamb Center on the fifth Saturdays of the year. During the pandemic, parishioners' monetary donations funded hot breakfasts made and delivered by Anitas. Now, we are back to having parishioners make and serve the hot breakfast.

If you would like to cook casseroles or be part of the packing and delivery team, please email Michele Costello at mgc742@hotmail.com to be placed on the distribution list. Please indicate how you would like to be involved (cooking, packing or delivering.) Respond to requests whenever it is a convenient time for you to cook or help.
If you would like to support the program with a financial donation, you can contribute directly using SJN's on-line program:
Donations can also be left at the SJN parish office with checks made out to St. John Neumann and "Shelter Meals" indicated in the memo section. These funds cover the cost of groceries for the up to 200 hot meals prepared six times a year.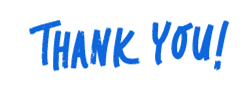 Thank you to the many generous donors who have financed and cooked over 1700 meals per year to the three local shelters since August 2020. The funds have covered restaurant meals (offered to us at cost) and now grocery bills for the FACETS program.
The staff and clients at the shelters, as well as the staff and management of the local restaurants, greatly appreciate the program. We are especially grateful that the Shelter Meals Program was the recipient of a grant from Catholic Charities in 2020 in honor of parishioner Lenny Mathey (1986 – 2020).
Thank you for being a part of this effort. We hope every donor feels a sense of solidarity and satisfaction in being a part of the Shelter Meals Program at SJN!
We hope more parishioners feel the call to join the Shelter Meals ministry. We would love to have you!